Welcome to
Club Central
Club Central is the new chosen destination for those seeking a wonderful holiday at the scenic Bolpur.Aesthetically designed modern, spacious rooms with dazzling amenities and facilities to make your stay here super-comfortable and luxurious.
Nestled among wonderful nature, Club Central is an ideal combination of world-class amenities and latest aesthetics. It is that idyllic spot where you can just check in and feel all the stress and the tension from your everyday life melt away.
Everything about Bolpur and Shantiniketan, the meandering Kopai River, the lush greenery, the heritage of the majestic Vishwa Bharati building with its vast collection of art and culture is easily accessible from this spot.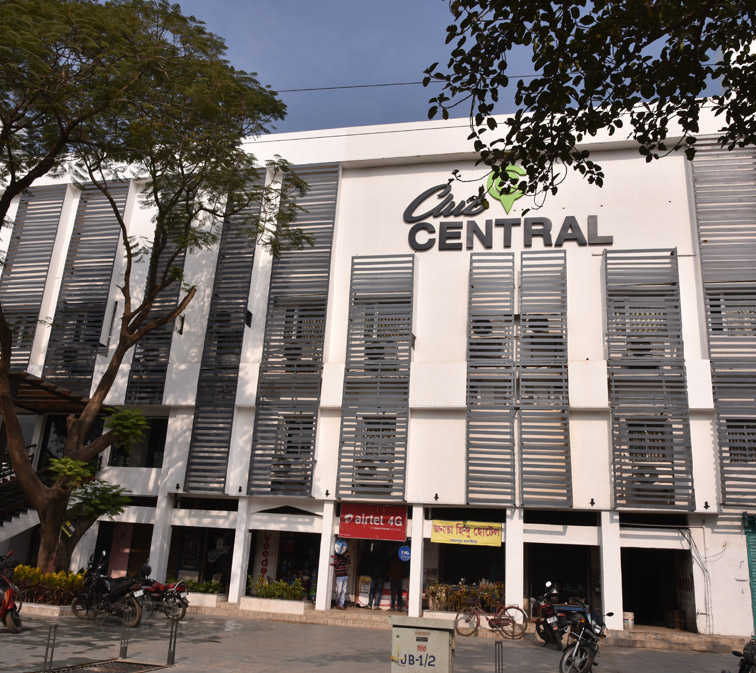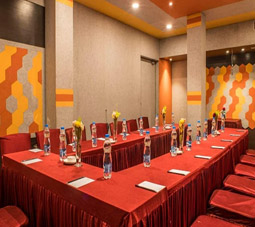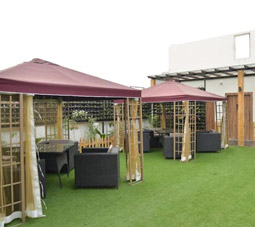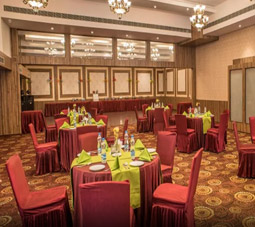 Club Central is the newest offering from the renowned Sanhit group. This prestigious group has been in the polymer business for the last two decades. After gaining public trust and goodwill the group moved to Hospitality and thus Club Central came into being.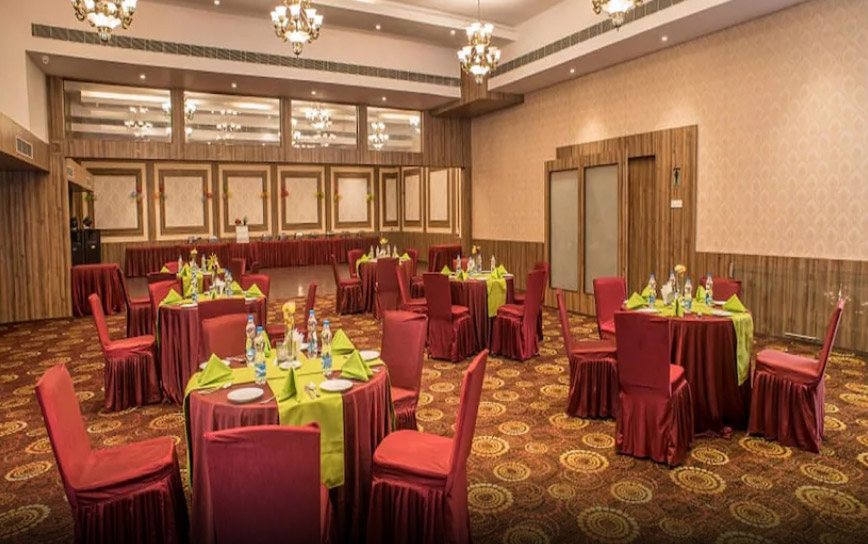 The huge Banquet Rooms and the Conference Room fitted with all modern amenities and facilities make it an ideal gateway where you can combine business with pleasure. The Banquet Room is perfect for hosting parties, gatherings and wedding ceremonies while the Conference Room, the biggest in Bolpur,is an ideal spot to hold meetings, seminars and workshops away from the hustle, bustle of the city life. If you want your vacation in Bolpur to be as beautiful as you have always envisioned, look no further. Club Central has a Car Park, Free Wi-Fi in all rooms, cash withdrawal facilities with a gracious and alert Room Service, a Concierge and every facility you could ever want.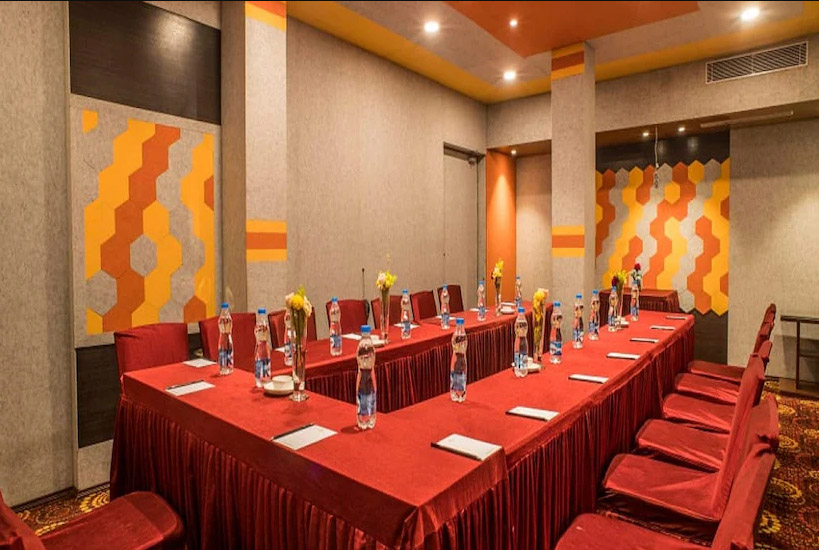 The vision was to create a destination which combines class, comfort and convenience while being accessible to people with different budgets. With the wonderful rooms the restaurant here is already a local attraction. Flavours, the restaurant, offers diverse cuisines, ranging from Continental, Chinese to authentic Bengali recipes. The lip-smacking food is sure to transport you to a blissful heaven of delight and add extra stars to your vacation.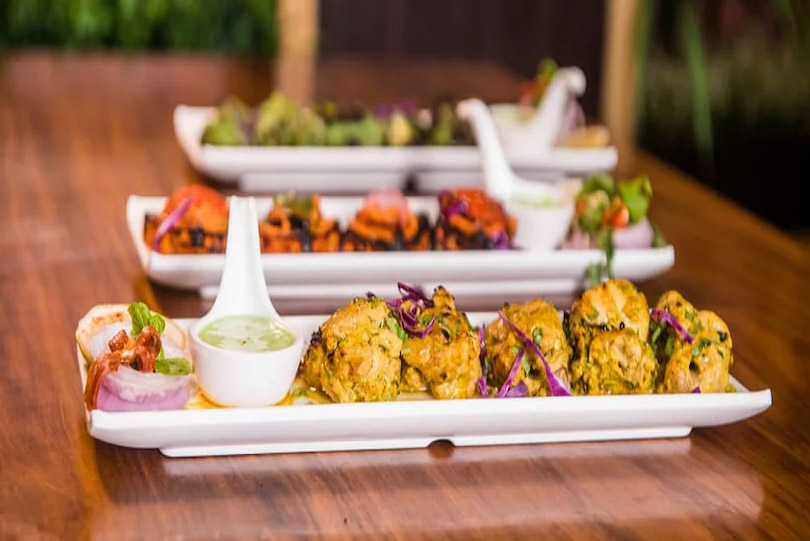 Our
Facilities
Although a vacation is mainly for venturing outside your daily mundane routine, to brush off the stress that accumulates and slowly gets us down, you would need some of the comforts that you are used to, to make your holiday an idyllic one.
This is why Club Central at Shantiniketan, Bolpur ticks all the check boxes. Surrounded by lush greenery and wide open spaces, it has every facility that the modern day and age has made you accustomed to.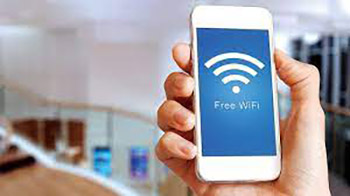 Free Wi-Fi
There is Free Wi-Fi in every room as well as the Public Areas. The Front Desk, the Concierge and the expert Room Service are always eager to provide you with any assistance you might need, at any time of the day, or night.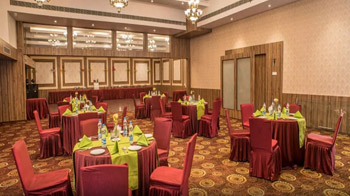 Banquet Rooms
The Banquet Rooms with comfortable seating capacities for xx people and is already a famous wedding venue in and around Bolpur. This is the go-to spot for all gatherings ranging from Birthday Parties, Weddings to formal and informal parties. Special help is available if you want to customize your parties according to your likings.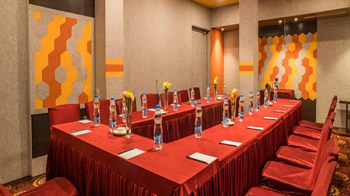 Conference Room
The Conference Room is ideal for professional conventions like Seminars, Workshops and Meetings. You could take the most productive and important decisions here, soothed by the calming greenery and far away from the maddening crowd.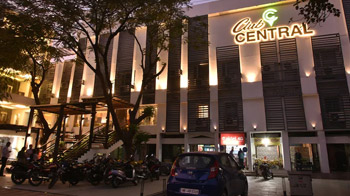 Ample Car Parking
There is ample car parking for those looking to drive down there from the surrounding areas. The Hotel is Centrally AC, keeping your relaxation and enjoyment at a peak during all times.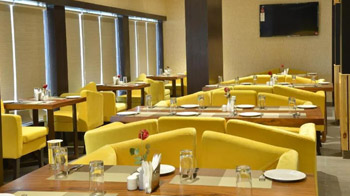 Restaurant
The restaurant is already a local favourite for the deliciousness of all featured items across diverse cuisines like Chinese, Mughlai, Continental etc. and the fine dining experience with the superior service makes it an ideal spot to send your evenings in.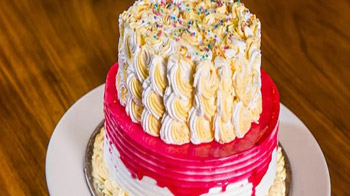 The Bakery
The Bakery has a range of yummy delights to indulge your sugar cravings. From pies and tarts to cakes and pastries everything you would want to tempt your taste buds with, is available at hand.
Enjoy comfort like home in a grand setting away from home, at beautiful Bolpur.